December 19, 2016
Favorite Albums of 2016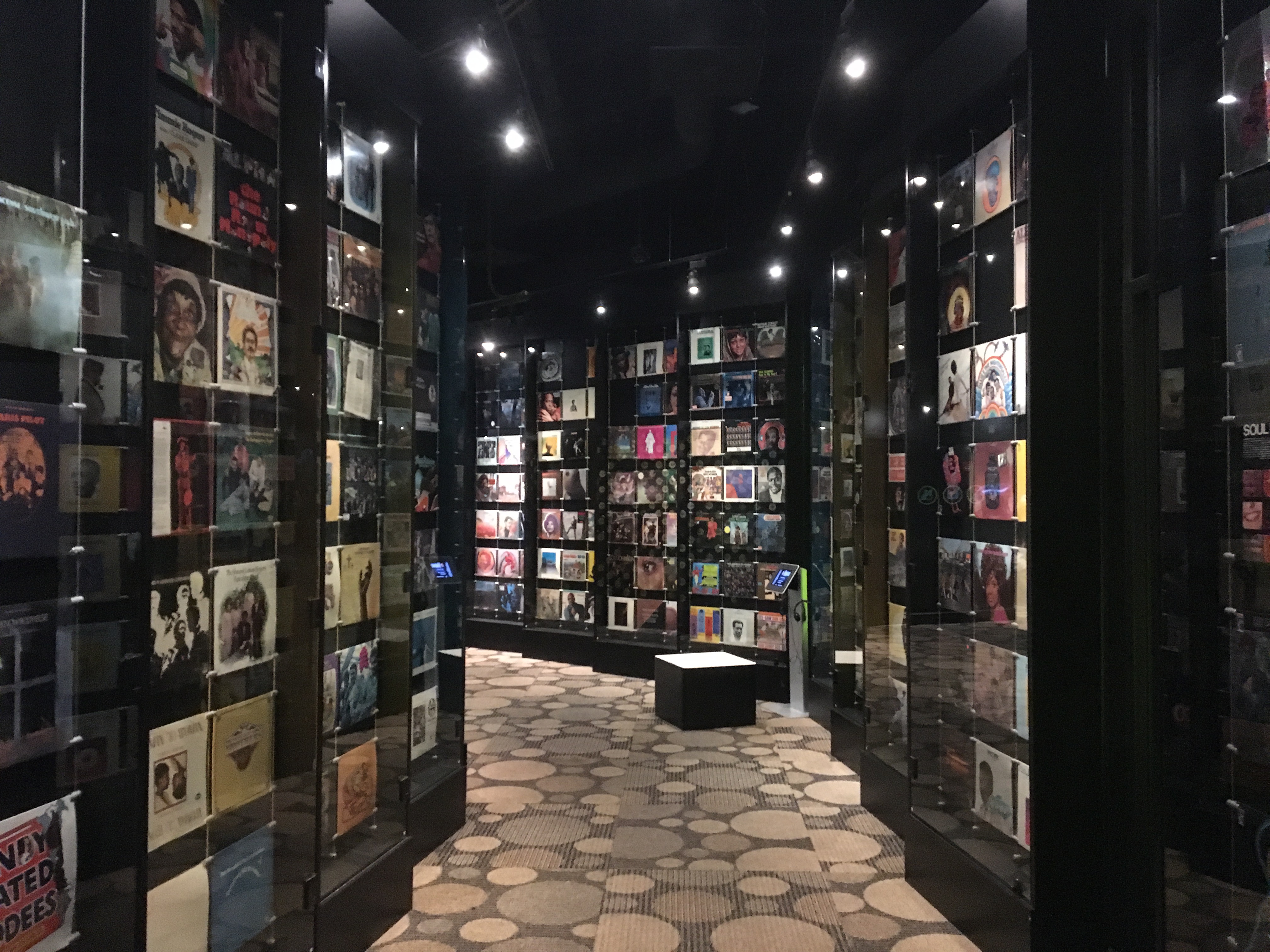 Lots of great music was released in 2016, so much so it was hard to decide what made the list. This year, I also included a list of my favorites ranked 11-20. Favorite songs/moments to follow soon.
1. Modern Baseball – Holy Ghost
In a year that seemed anything but normal, a relatively conventional record made by a young group of friends talking about the issues they face every day – both small scale and impossibly large – was my favorite thing I heard all year. Holy Ghost from Philadelphia-based Modern Baseball is an exemplary piece of songwriting buoyed by the band's two principals, Jake Ewald and Brendan Lukens. While Ewald's compositions feel more patient and hew more towards a verse-chorus-verse structure, Lukens's feel messier, willed into existence as they went to tape.
The group detailed their personal journeys leading up to the album's release with the excellent "Tripping in the Dark" mini-documentary, but what really stands out is how much they care about each other. Holy Ghost is the sound of friends sticking together through the hard stuff. It's sweetly inspirational, and personally motivated me to create something meaningful with my friends for the first time in years. In a year where everything seemed unpredictable, something as simple as that concept just feels right.
2. Sturgill Simpson – A Sailor's Guide to Earth
How is it that a singer with an outmoded country lilt can make a sonic love letter to his young son, and manage to make it sound so universal? Well, Sturgill Simpson did it. A Sailor's Guide to Earth is a song cycle that serves as the "oh-shit" kit to fatherhood, full of life lessons (including, humorously, "motor oil is motor oil, so keep your engine clean"), stories about his time in the Navy, and (maybe for the first time ever) a truly great Nirvana cover with "In Bloom". The presence of the Dap Kings horns section adds some looseness not previously found in his catalog – Sailor's Guide doesn't really sound like a country record and doesn't really sound like a rock record, either. It doesn't sound like anything else, anywhere, which is probably why he's now the enfant terrible of the Nashville country scene. Whatever. Keep going, dude.
3. Diarrhea Planet – Turn to Gold
I made around a half-dozen trips to Nashville this year, and spent most of the summer there, witnessing a place in transition. The city is dramatically different than when I was there in 1997. Back then it still felt a little hokey country-uncool, but almost twenty years later it has given way to Williamsburg South – artisan coffee shops and restaurants, an exploding population of millennials looking to find something authentic. What that is, well, it's not really clear, but the city seems to be in a bit of an identity crisis as it deals with these changes as it moves away from being a hotbed of southern tradition.
But then, there's Diarrhea Planet, who really have nothing to do with that. One of the tentpole acts of the city's Infinity Cat Records, the group that has four guitarists made THE seminal party rock record of the year with Turn to Gold: one that strikes the balance of premiere musicianship and finally marries it with the grand ambition that they have teased over the course of their previous two records. It sounds bigger, more triumphant, and wildly confident, as if the band just decided they were going to clean up their production because it was just the next logical move they'd make towards world domination. No one can touch them at this point. Don't even try.
4. Bon Iver – 22, A Million
Justin Vernon started the Bon Iver project in 2007 as a guy with an acoustic guitar, and pretty quickly morphed into something that was less guy-with-a-guitar and by 2011's Bon Iver it thawed into an album of the most deliberate soft rock-as-soul, lush, organic soundscapes this side of Bruce Hornsby.
But with 22, A Million, another transformation. Obscured by technology, bending the realm of what's physically possible through a literally invented filter – his engineer literally created an instrument called the Messina – Vernon presents another chapter of the Bon Iver story that feels familiar, but still deeply distant. What's contained on the record is just fractured bits of a life, forget song structure. "Verse chorus verse" means nothing. It's a whole statement, a composite of parts, not whole wholes. It's easy to be fascinated by Vernon's mindset, someone who seems by all intents very accessible, maybe even *normal* by today's standards, but that's totally not it. The sounds, his words, almost feel elemental. I don't know how else to put that. Get a pair of headphones, close your eyes and immerse. It will reveal its gifts to you.
5. Chance the Rapper – Coloring Book
To the rest of the world, Chicago is rapidly becoming the place in the news where you pretty much hear about climbing murder rates, corruption in city politics and the police department but not a whole lot else. As anyone from a place with a bad reputation, it's hard to see that there's so much to be proud of that comes from here. Chance the Rapper is one of them. That he's gone from a blog rap favorite to world champion in the span of a few years is pretty amazing. He's a hometown hero just now peaking, and bending the will of the hip-hop world to his vision.
On his third mixtape Coloring Book, with the use of sped up samples, euphoric choruses and gospel choirs, so much of Chance's sound belongs to early Kanye West – especially that of The College Dropout. Kanye had a chip on his shoulder. Chance doesn't. His confidence is fully formed. There is real joy and heartbreak in these songs. It's a kaleidoscopic collection of sounds that are a suite for the Snapchat generation. It's music that says something and sounds good. If you turned on the radio this year, could you escape "No Problem"? How many times have you heard mention of "Blessings" since they (both songs) entered the lexicon? Coloring Book is genre defining stuff, and Chance is just getting started. It's impossible to figure out where he's going next.
6. Pinegrove – Cardinal
Montclair, New Jersey's Pinegrove released Cardinal in February, but there's something about it that doesn't feel of the season. It has worked for all of the changes in climate.. What's here is eight songs brimming with confidence – emotional without exactly being emo, complex without being cocky, but mostly, having a gorgeous homespun, tossed off nature that seems so unreal when you factor in the with the careful shading in the songs. "Aphasia," with its slide guitar solo and slow burn climax, may not just be one of the best songs of the year, but maybe one of the best I've ever heard.
7. David Bowie – Blackstar
Losing Prince this year was hard – a life very much still in progress, always poking his head out to remind us that he was here and he could do what he wanted when he wanted. With him, there's a void that will never be filled. But with David Bowie, a man he will cosmically be tied to forever due to the proximity of their deaths, an entirely different story.
Largely in retreat from the public eye for the last decade, David Bowie surprise-released The Next Day in 2013 to massive critical acclaim. He made no statements or appearances related to the album, instead letting the music speak for itself. So, when Blackstar was announced late last year, it was expected this would be more of the same – a quiet late-period reinvention by the artist who did them best. It turned out to be anything but.
Blackstar, released only two days before Bowie's death in January, is the climax to Bowie's long goodbye. It's a record that remakes him one last time, an icon coming to terms with his mortality, filtered through the sounds of the moment (allegedly, the major influence of this record was Kendrick Lamar's 2015 release, To Pimp a Butterfly.) The title track and "Lazarus" stack up to anything he's ever released, but the gravity of his situation comes clear with the album's final "I Can't Give Everything Away": "seeing more and feeling less/saying no but meaning yes/this is all I ever meant/that's the message that I sent." Man. Ad astra, Starman.
8. Hiss Golden Messenger – Heart Like A Levee/Vestapol
Hiss Golden Messenger, the name of the group led by M.C. Taylor, completely obliterated any false notion I had of the group. I assumed with the name it was some sort of art rock project and never truly paid attention. That is, until I heard the title track from Heart Like A Levee: a beautiful, galloping ballad that is the centerpiece of a gorgeously constructed album full of songs that teeter lines of folk, country, bluegrass and rock. It's just brilliantly pretty shit. Songs like "Biloxi" and "Happy Day (Sister My Sister)" flow like water. Also, be sure to listen to the bonus album "Vestapol" (included with deluxe editions of the album) that stack up to anything on the record it accompanies.
9. Touche Amore – Stage Four
Grief and loss are an impossible thing to quantify. Is there a way to even begin to convey the experience of losing someone? Not really. But with Touche Amore's fourth record Stage Four, they get as close as they can to illustrating the unending bottom of having your life completely rocked. Stage Four deals bluntly through the harrowing experience of vocal Jeremy Bolm losing his mother to cancer in 2014. There are only a few moments on the album's eleven songs that relent.
You feel Bolm's raw throated vocals nearly moment, with one more line bruising than the other – "like a wave/like the rapture/something you love is gone/someone you love is gone" and the soul annihilating, hope-this-is-not true: "she passed away about an hour ago/when you were onstage living the dream". Only on "Skyscraper," the album's closing track, a duet with Julien Baker, is there some kind of resolve – "you live there under the lights", before segueing into the last voicemail Bolm's mother left for him. It's about picking up a prescription at CVS, but there's something beautiful about how innocuous it is, and fitting that she's the last voice you hear. If only this album never had to be made in the first place.
10. Beach Slang – A Loud Bash of Teenage Feelings tied with A Tribe Called Quest – We Got It From Here…Thank You 4 Your Service
Beach Slang – A Loud Bash of Teenage Feelings
Sometimes there are records that exist just to get you through. The stuff that's always worked for me is the confessional, heart-on-your-sleeve, big guitars and shouty choruses. Beach Slang makes those kind of records. The band's pair of EP's in 2014 and last year's insta-classic debut The Things We Do To Find People Like Us were thrilling documents of Replacements-style slop and romance with a Jawbreaker glaze. It's kind of hard to hate.
Less than a year later, they returned with their second full-length, A Loud Bash of Teenage Feelings, a record that takes what works and refines the focus and gets in and gets out before the sun sets. The album establishes James Alex as a workmanlike songwriter. Nothing here is particularly revelatory, but it strikes me as more of a continuation of what makes Beach Slang great – driving rockers like "Atom Bomb" with the irresistible lyric "I was born with trouble in me" and "Spin The Dial," which is probably the sweetest song on a list of songs with harder edges. The Jawbreaker influence is a little stronger here: James Alex's vocals are a little more obscured by fuzz, and his and the guitars cut like sharpened knives. The effect is twofold – If you're a fan, you'll notice the nuance, and if you're just coming to them for the first time, it's a complete introduction.
Their music sounds shambolic and sweet, full of positive energy and tales of raging against the dying of the light. It feels instant and pure, and A Loud Bash of Teenage Feelings captures that energy again. Since its release, the band has experienced some major lineup turnover. Whether that influences the next record they do remains to be seen. But for now, we have this to hold on to.
A Tribe Called Quest – We Got It From Here…Thank You 4 Your Service
With A Tribe Called Quest widely being heralded as the greatest hip-hop group ever to do it, it felt hard to contextualize being a generation removed from their heyday. Their albums – classics like The Low End Theory and Midnight Marauders still feel like classics today, but sometimes it was hard to find where they fit in the deluge of great hip-hop that exists today. That is until they released their final record, We Got It From Here…Thank You 4 Your Service, recorded in the last year of Malik "Phife Dawg" Taylor's life.
Recorded and almost produced entirely by Q-Tip at his home in New Jersey, the final chapter of the ATCQ story is full of rhymes that feel classic Tribe, guest spots by longtime associates (Consequence, and an insanely inspired Busta Rhymes) and heavy hitters like Kanye West, Elton John and Kendrick Lamar. Phife Dawg feels alive and vibrant on this material, and you find yourself reminding yourself he didn't make it to the end of the recording process. The result echoes in something that feels like Tribe, current without sounding wholly modern. In a time where many hip hop records are piecemeal done by different producers in different studios, the effort here feels unified – everyone working towards one vision to make one final product. The sound here is a little hazy, the samples tastefully chosen, led by a group of individuals hellbent on giving a sendoff to the greatest group to ever do it. It worked, but it also showed us that almost twenty years after their last album, they are still without peers. What a legacy to leave.
Albums 11-20
11. Kanye West – The Life of Pablo
12. Car Seat Headrest – Teens of Denial
13. Amanda Shires – My Piece of Land
14. PKEW PKEW PKEW – PKEW PKEW PKEW
15. Margo Price – Midwest Farmer's Daughter
16. PUP – The Dream is Over
17. The Hotelier – Goodness
18. Music Band – Wake Up Laughing
19. Angel Olsen – My Woman
20. Cymbals Eat Guitars – Pretty Years