December 17, 2017
Favorite Albums of 2017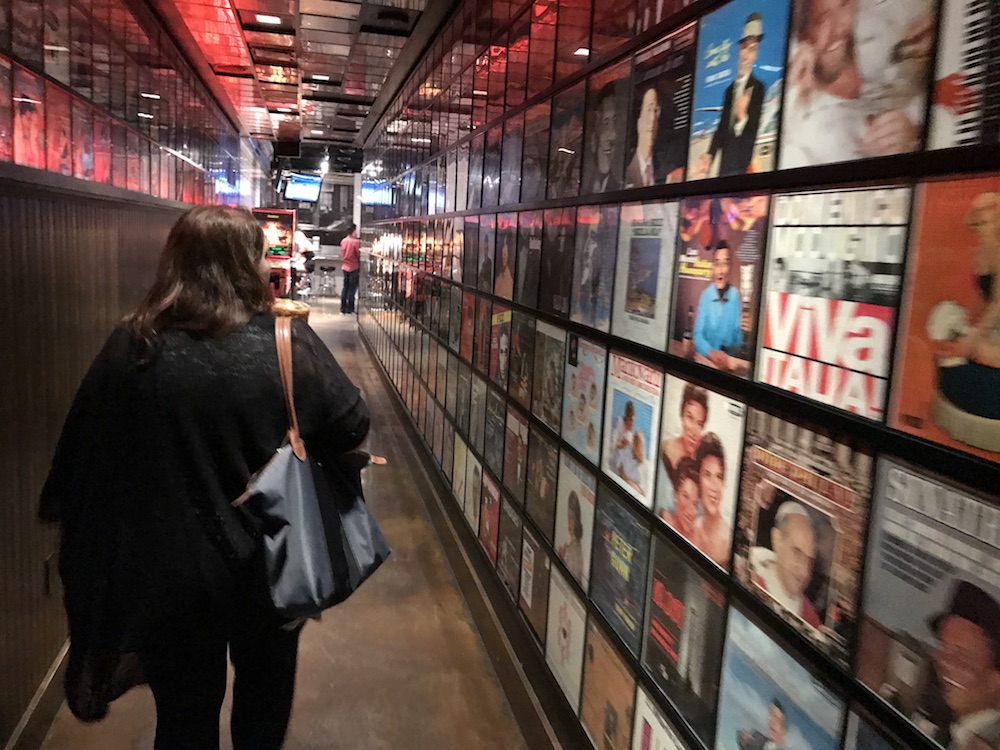 This year was an extraordinarily strong year for music, so much so that ranking my top 10 favorites was not an easy feat. That said, I included a supplementary 11-20 for some of my favorites from this year. I have linked to some of the reviews for some of those records below. Enjoy!
1. The War on Drugs – A Deeper Understanding
How do you describe an album that feels like a living document? A Deeper Understanding balances the line of immaterial and extraordinary weight, songs that feel huge in their emotion, sound and place, but have an incredible quality of reshaping themselves with every listen. The War on Drugs fourth album feels familiar – Dire Straits guitars, heartland rock propulsion with a Don Henley-esque delivery, but it's not a tribute to those things. There's something about it that combines these elements and infuses them with a feeling that's impossible to explain without hearing. Frontman/mastermind Adam Granduciel labored for years combining synths, guitars, bass and drums that effortlessly weave into each other. Whether it's the shimmering guitars that open "Pain," the dramatic landscape of "Thinking of a Place," or the E-Street Band-iness of "Holding On," it runs the gamut of human emotion: It's pensive, driving, achingly sad and at many points, euphoric.
Pick any of these instruments or emotions and follow the thread. Then replay the song and pick something else to immerse in. It's a revelatory, choose-your-own-adventure listen. A Deeper Understanding is an album about feeling, understanding and exploring. It's a prism that refracts its light in endless directions. No matter the approach, no two experiences will ever be the same.
2. Japandroids – Near to The Wild Heart of Life
Here's the thing – Japandroids were never going to make another Celebration Rock, and it would be foolish to think they were going to in the first place, if ever make another record at all. After five years, what we did get was Near to the Wild Heart of Life, the third in the line of great Japandroids albums.
The production is larger and the songs have a sense of space not found on previous Japandroids records. The album still has plenty of the fiery romanticism and the hooks that made the band so irresistible, but there is simple separation in the sounds to take that all in. There's prominent synthesizers, acoustic guitars –just small touches that show the band was creating distance from the bash-and-blaze chaos of the first two albums. In a sense, Near to the Wild Heart of Life reminds us of some truths that we all eventually face. Everything is constantly changing. Right now is the youngest you'll ever be. Eventually, we have to all take chances if we want evolve. Sure, the album is not perfect, and some experiments don't work. That sounds like life. It won't bring us back to the time where we felt infinite. But when it's over, it's a small reminder to keep going in hope that next day will be better than the last. That in itself is a victory – at this moment in time, that is exactly what we need.
3. Julien Baker – Turn Out The Lights
On 2015's Sprained Ankle, Julien Baker somehow was able to reinvent what it is what a songwriter can do with guitar and voice. Two years later on her follow up Turn Out The Lights, there's a little more experience under her belt, but her songs – deep meditations on spirituality, mental health, relationships – and simply what it means to exist – pack an even stronger emotional wallop with the simple addition of piano, woodwinds and strings. "Appointments," the album's meditative first single hits an unforgettable climax, revealing an expressiveness in her voice not previously heard in her songs. The album's title track continues this feels like it could be a full-throated punk ballad, but the guitar's ambience bypasses that and sends it into the stratosphere. But it's those moments that reveal an intense vulnerability that are the album's best. "Hurt Less," is a gorgeous piano ballad with backing vocals by her Forrister bandmate Matthew Gilliam. It's a song about losing someone important and having to live with it.
Baker sings, "I just don't want to be alone/And as long as you're not tired yet/of talking, it helps to make it hurt less." Julien Baker's ability to take her emotions and filtering them with intense focus is only scratching the surface of what she's capable of as a songwriter Take a seat. You'll be grateful you did.
4. Hiss Golden Messenger – Hallelujah Anyhow
Released under a year after last year's magnificent Heart Like a Levee (and the deluxe edition bonus album Vestapol), M.C. Taylor and company return with a looser sounding collection of songs than the more pristine sounds of its predecessor. That's not to say it's any less gorgeous. Opener "Jenny of the Roses" kicks things off rather breezily, but sets the tone pretty quickly as he sings, apparently quoting the subject of the song: "I've never been/Afraid of the darkness/it's just a different kind of light." This theme continues with "Lost Out in the Darkness," buoyed by an insistent kick drum and choppy acoustic guitars. Harmonica bleeds in and out of the song as Taylor sings something that sounds optimistic – "I've been waiting for you patiently/I'm trying to be hopeful for you, brother" and "If you carry the good news/show me/I've been looking for a sign down among us." Hiss Golden Messenger crafted a record to be the balm for a persistent burn. It is not a record made as a reaction to terrible times, instead it is a beautiful example of creating great art in spite of them. What it says is that we're all in this together, moving forward and doing the best we can. That, truly, is Hallelujah Anyhow.
5. St. Vincent – MASSEDUCTION
Annie Clark's fifth record under the St. Vincent name again blows the debate wide open as to if she's created her best record. Each record seems to build on the last, and this one might somehow be the most obtuse and accessible yet. It's a diverse collection of neon-hued pop – the slinky "Los Ageless", title track "Masseduction" with the lyrics "I can't turn off what turns me on" to the devastating "Happy Birthday Johnny" and piano ballad "New York". The arrangements are just as dense as they have been on previous releases, but here they feel streamlined and tighter. Highfalutin it is not. It's St. Vincent, David Bowie and sex filtered through hell.
6. The Smith Street Band – More Scared of You Then You Are of Me
Over three albums, The Smith Street Band, a Melbourne-based foursome have earned fans with emotionally unguarded songwriting that tiptoes the line between from totally moving to pure euphoria. Frontman Wil Wagner has never been one to pull punches with his confessional songwriting. On their fourth album, More Scared of You Than You Are of Me, Wagner and the band doubles down, creating their best record yet. On the unforgettable "Birthdays," Wagner spells out his feelings pretty clear: "And I'll be intense/And I'll be too much/And I'll get too high/And I'll get too drunk/But in between episodes/I will love you more than anyone you have ever known" – it's a perfect encapsulation of starting something new but setting expectation early. Those are things that sound scary in theory, but through the lens of a new relationship, their impact is dulled.
Immediately after is "Death to the Lads," a shitkicking rocker with one of the most over-the-top hair-metal guitar solos in a punk song in recent memory. This is a band with a mastery of dynamic shifts – starting with the pensive light guitars that bloom into a march on "Passiona," or the atmospheric "Run Into The World" where the band gets some vocal help from Laura Stevenson and Tim Rogers, many songs on the album seem to tide with Wagner's full-throated delivery. But some of the most fascinating moments are when they step outside the box. The album's closing track, "Laughing (Or Pretending To Laugh)", is a classic New York story that finds Wagner with far more tender deliver. It feels like he's letting us on a secret. The song never explodes, just gently crests, while he sings "And just because I've got a lot to learn/Does not mean that I am inherently a piece of shit/Just because I don't think I know everything/Doesn't mean that I don't know anything". Sure, he's talking to someone specific, but it's a good lesson to learn. With just a little foresight, tomorrow's another chance to be better than yesterday.
7. Craig Finn – We All Want The Same Things
I'm obviously very close to this project, so I'll make it brief. It's the strongest solo record yet from CF – he has found a very game collaborator in Josh Kaufman. The songs feel lush and full, stories that hit hard where they need to. Tracks like the flute accented "Preludes" and "Be Honest" contain some of his best lines ("My password is be honest/my network is evolved," while the sweet wash of synths on "Birds Trapped in the Airport" hint at a sound that couldn't have been dreamt of from the sound of Hold Steady records. But all of this centers around the all-time great "God in Chicago," a sad meditation that's less song as it is story, exploring the aftermath of loss. Just listen to it and let the feelings wash over you.
8. Waxahatchee – Out in the Storm
If you've followed the career of Katie Crutchfield and her albums under the name Waxahatchee, it's clear that she never rests on her laurels. Whether it's the lo-fi intimacy of American Weekend, the assured full-band sound of Cerulean Salt or the atmospherics of Ivy Tripp, each record shows Crutchfield confidently adapting new elements to her sound. On her latest, Out in the Storm, Crutchfield makes Waxahatchee's best album to date.
"Never Been Wrong," the album's opener, makes this abundantly clear. A distorted, plunging riff form the backbone of the song as Crutchfield's voice takes front and center in the verse. It's an awesome loud-quiet-loud rock song, full of driving guitars, pummeling bass and an insistent beat. Elements of Crutchfield's earlier songwriting find a place here, albeit improved. Both "Recite Remorse" and "Sparks Fly" are built on beds of keys and percussion that wouldn't sound out of place on Ivy Tripp, but here they feel less weightless and more grounded, something only a seasoned musician and performer could pull off. Out in the Storm is the best work from a musician and songwriter who has grown up band-by-band, album-by-album in front of an audience through much of her adult life. Everything up until this point has shown Katie Crutchfield's ability and brilliance, its an album that represents the point when Waxahatchee's ambition and ability and confidence run alongside one another. Where she goes next is anyone's guess. The bar has been raised. Out in the Storm sets it high.
9. The Menzingers – After the Party
We're in the golden age of "crisis rock," a term I'm playfully using about bands that write songs about the fading embers of youth, crystallizing when the sun starts to set on the familiar and new responsibilities and realities take hold. On "Tellin' Lies," the opening track on The Menzingers latest record, they make the album's thesis abundantly clear: "Where are we going to go when our twenties are over?"
The answer hits like a ton of bricks. After the Party is 13 songs that revive the feelings about being "in your adolescent room" rummaging "through the boxes labeled "former you"/The souvenirs of happiness in the moment" on "Your Wild Years," the duality of living different lives to different people" "To everyone, you're such a sweet church girl/But I know your secret" on the aptly titled "Bad Catholics," among others. It's a wistful, sometimes celebratory, often elegiac love letter to youth. The open-heartedness is palpable and authentic, but on "Lookers," it feels personal. Co-vocalist Greg Barnett sings, "We were both lookers/In a 5″x8″ black and white/On the night stand of my mind/From a time I hardly recognize." Suddenly, all those half-memories from high school and college come rushing back in full color.
10. Jason Isbell and The 400 Unit – The Nashville Sound
After two major critical successes under his own name, Jason Isbell restores his backing band The 400 Unit to top billing on The Nashville Sound. It's for good reason, returns, as they take more of a central role on Isbell's songs. What's immediate from the album is a sense of looseness in Isbell's songwriting and the band's playing that hasn't really felt a part of their sound since 2011's Here We Rest. Whereas songs on 2013's Southeastern and its follow up, 2015's Something More Than Free sounded great, but had a sort of insularity absent on the earlier 400 Unit albums. Album opener "Last of My Kind" fades in, as if you're getting a glimpse of a group of people playing together in a room, as Isbell sings about being left behind by the changing world. The song picks up with subtle intensity with every verse. This naturalistic style of production is a hallmark of longtime producer Dave Cobb's style – here, it reintroduces the The 400 Unit as, well, a unit.
"If We Were Vampires," is an arresting duet between Isbell and his wife, Amanda Shires. The song sounds gothic on title alone, it's anything but. Essentially, it's an acoustic ballad where Isbell and Shires ruminate on the limited time they have together while they're alive. "It's knowing that this can't go on forever/Likely one of us will have to spend some days alone/Maybe we'll get forty years together/But one day I'll be gone/Or one day you'll be gone." It's spare, beautiful and nothing short of a classic.
"Anxiety" is a seven-minute epic about just what the title suggests. The guitars are stormy and the rhythms insistent. Isbell's lyrics may be familiar to those who struggle with it: "You got to give me a minute/Because I'm way down in it/And I can't breathe so I can't speak/I want to be strong and steady, always ready/Now, I feel so small, I feel so weak". They eventually give away to a furiously strummed bridge which kicks into a wily guitar solo. The lyrics, although familiar, may be a tough sell and with many artists shouldn't have worked, but Isbell's earnestness and the mastery of The 400 Unit sell it. The Nashville Sound is a record that may have gotten lost in the shuffle of a glut of great 2017 releases, but it is a testament to excellent songwriting from a group in its peak.
11. Gang of Youths – Go Farther In Lightness
12. Priests – Nothing Feels Normal
13. White Reaper – The World's Best American Band
14. Kendrick Lamar – DAMN.
15. The National – Sleep Well Beast
16. LCD Soundsystem – American Dream
17. Run the Jewels – Run the Jewels 3
18. Ted Leo – The Hanged Man
19. Sincere Engineer – Rhombithian
20. The World Is A Beautful Place and I Am No Longer Afraid to Die – Always Foreign
—