September 19, 2017
Hiss Golden Messenger Find Hope in the Dark on "Hallelujah Anyhow"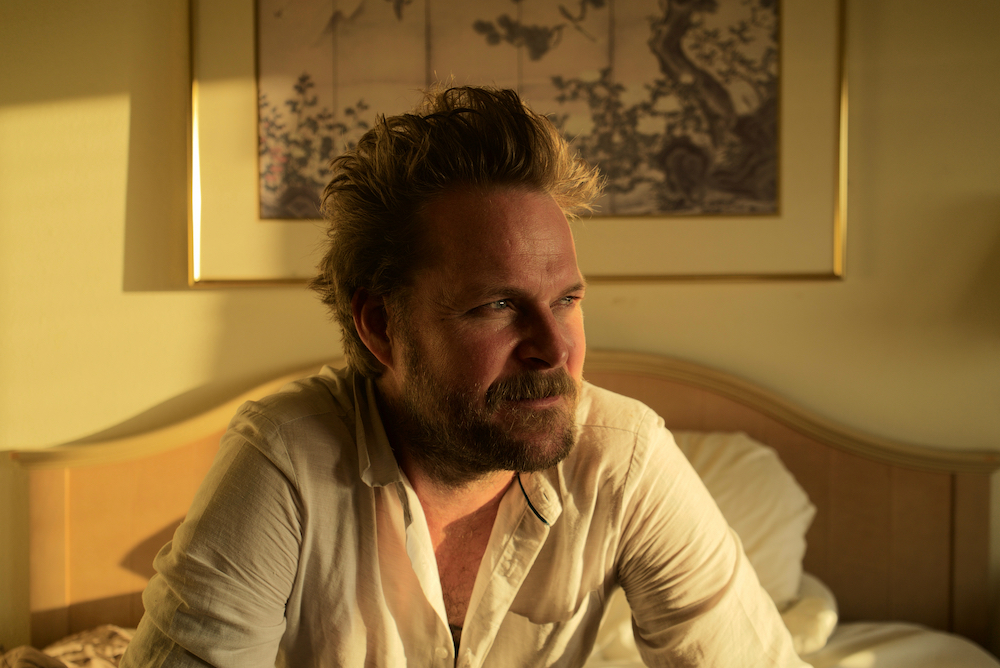 It's hard to feel good about the world right now for a variety of reasons. Take your pick: politics, natural disasters and the simple passage of time claiming many of our heroes are just a few examples. It would be easy to be resigned and depressed about all of this, but thankfully there are reminders of some light peering through the darkness. M.C. Taylor seems to think that, or that's the idea you get on Hiss Golden Messenger's latest album, Hallelujah Anyhow.
Released under a year after last year's magnificent Heart Like a Levee (and the deluxe edition bonus album Vestapol), Taylor and company return with a looser sounding collection of songs than the more pristine sounds of its predecessor. That's not to say it's any less gorgeous. Opener "Jenny of the Roses" kicks things off rather breezily, but sets the tone pretty quickly as he sings, apparently quoting the subject of the song: "I've never been/Afraid of the darkness/it's just a different kind of light." This theme continues with a song succinctly titled "Lost Out in the Darkness," buoyed by an insistent kick drum and choppy acoustic guitars. Harmonica bleeds in and out of the song as Taylor sings something that sounds optimistic – "I've been waiting for you patiently/I'm trying to be hopeful for you, brother" and "If you carry the good news/show me/I've been looking for a sign down among us."
The instrumentation feels more like a delivery device for Taylor's searching than it has previously – there's simply much more that needs to be heard this time. It's an album that's feels like shades of color than a progression of sound. The songs here sooth in their autumnal hues – "Gulfport You've Been on My Mind," and "Domino (Time Will Tell)" feel like sunsets, and "John the Gun" reappears here, revived from a serene acoustic take first found on Vestapol, fleshed out with an awesome full band arrangement.
There are also moments on the album that strike familiar tones. Multi-instrumentalist Phil Cook's piano flourishes combined with soft horn hits and the roughhewn texture of Taylor's voice lends itself to some irresistible Van Morrison comparisons, especially on "Harder Rain". The song carries the intimacy and romance of people playing in a room together. It doesn't break as much as it crests, building to a dewy crescendo. You can almost feel the collaborators looking to each other where to go next.
The album's finest moment is it's last – the instant-classic "When the Wall Comes Down". It's unclear if Taylor is referincing about that wall, but moments here feel more like advice than political statement. "What you oughta do is let it lie," Taylor says. Then some more advice. "Step back, Jack, from the darkness." Taylor is talking about being hopeful when there's something in your way. "It's a beautiful world but painful, child/Tear it down." He's right.
Hiss Golden Messenger group has crafted something to be a balm for a persistent burn. It is not a record made as a reaction to terrible times, instead it is a beautiful example of creating great art in spite of them. What it says is that we're all in this together, moving forward and doing the best we can. That, truly, is Hallelujah Anyhow.
Halleujah Anyhow is out today on Merge.