February 21, 2016
On Pablo, Kanye's State is Cause for Concern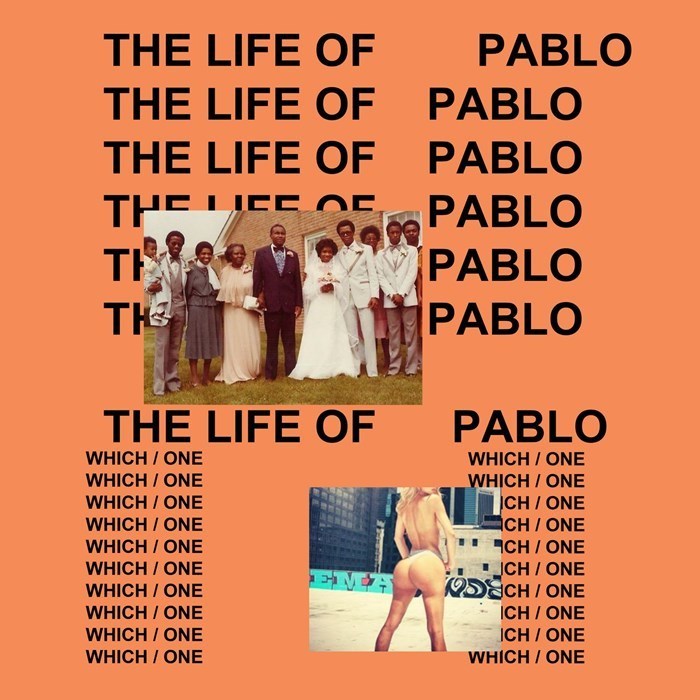 Kanye West – "The Life of Pablo"
Kanye West has proven peerless in the hip-hop world. No one can quite do what he can in terms of his creative process. Take any two albums in his catalog – the plastic pop-rap of "Graduation" that dives headfirst into remote, cold AutoTune territory of "808's and Heartbreak," or the grandeur and maximalism of "My Beautiful Dark Twisted Fantasy" to the mechanical grind of "Yeezus". The left turns are so sharp, so staggering, that any time he's put out a record we debate endlessly about the merits of his work in contrast to the difficult public persona he's fashioned over the last decade. For as messy as his personal relationships and personal life seem to be, his records have always been infused with a brilliant cohesion – perfectly crafted, no loose threads. Always a statement.
Until now.
West's new record, the long-gestating "The Life of Pablo," was finally released over the weekend after several starts-and-stops, a laundry list of album title changes and diluted by West's penchant for making headlines for every seemingly ill-advised move. It still staggers, but for a different reason. It's fractured and often gorgeous, but feels like there's something deeply alarming, the work of someone that may not quite have command of their mind.
There are GREAT moments on the record, no doubt – the opener "Ultralight Beam" with its gospel choir and brilliant spot by Chance The Rapper, the synthy sweep of "Waves," and that perfect understated Arthur Russell sample which provides the backbone of "30 Hours". Some of these without question are Kanye's best work, but for those, there's moments where Kanye raps about himself in an acapella track titled, of course, "I Love Kanye", or the audio-equivalent of a Pollock splatter with "Freestyle 4" with an ominous string sample. With that dichotomy, you can't help feel like he's losing the plot a little, and there are moments – like where he talks about being off Lexapro – make the case he's suffering mental illness.
Perhaps that's the case. Much of "Pablo" seems to come from a specific type of mania. Moments that masquerade as lucid and in full color, just might be elaborately constructed delusions. The best stuff is euphoric, but the experiments that fail are scary and cause definite concern. Like it or not, West is one of the most – if not the most – vital artists of our time. Hardly anyone with his reach attempts to bridge the gap between art and popular culture, and some may argue he's the last true titan standing. He ignites the collective consciousness, for better or worse, and that's important. Here's hoping that he finds a path to what likely ails him.
But for now, we have "The Life of Pablo". It's like a Polaroid developing. Slowly coming into focus, second by second, minute by minute, creating a whole, but never quite crisp, clear and with the depth you'd get from another kind of camera. What finally appears is sort of hazy and dreamlike, telling a story far different than the one captured when the shutter closed.