December 29, 2021
Favorite Albums of 2021
My favorite records of 2021 below, with a playlist at the end. Songs to come soon!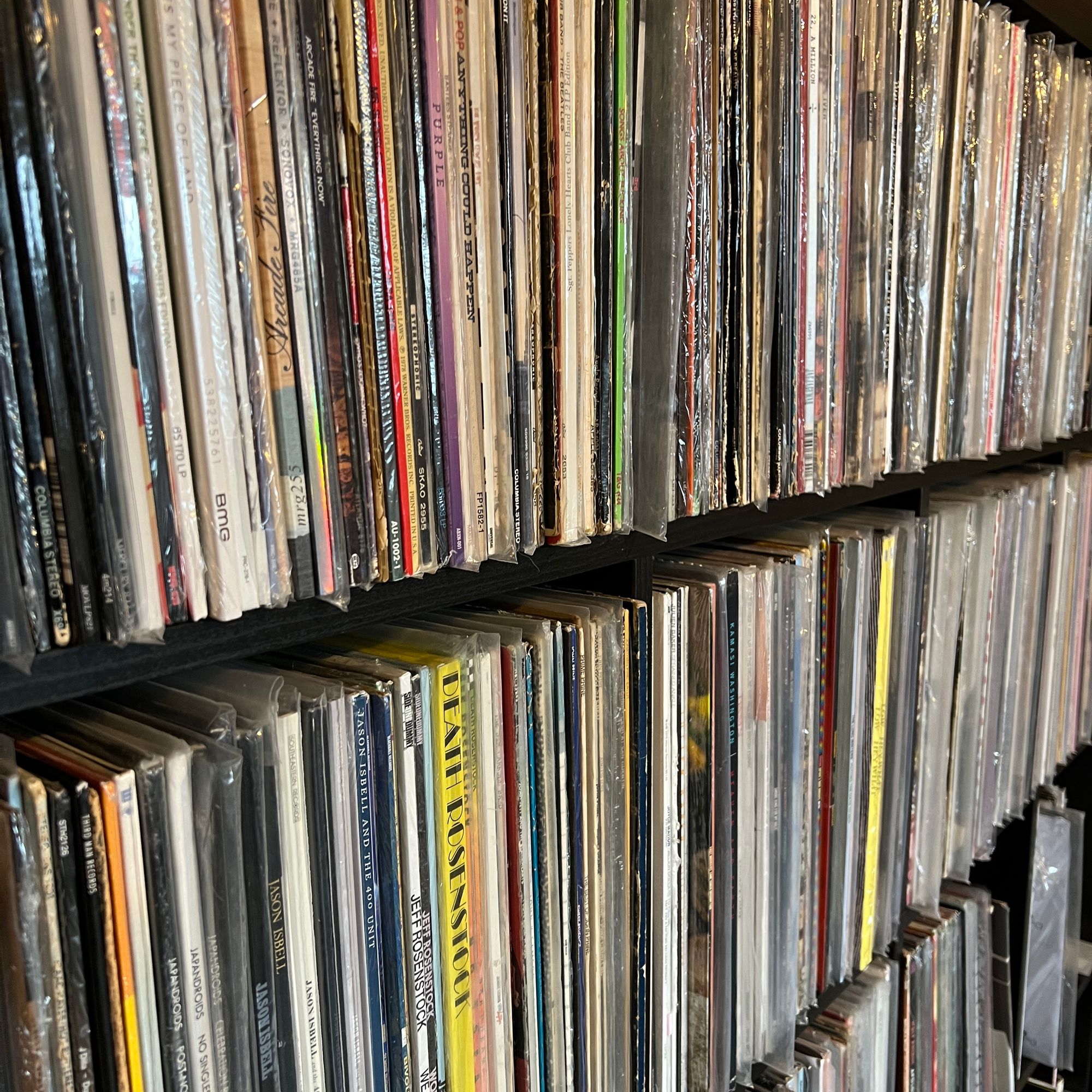 My favorite records of 2021 below, with a playlist at the end. Songs to come soon!
Turnstile - Glow On
In an era where it's hard to feel like just letting loose and purely enjoying anything without some sort of fear or apprehension, there's one record that reminds you that time did exist and will again. Glow On is a kaleidoscope of hardcore rave ups, sinewy, left field instrumental flourishes and moves so deftly that it's a genuine shock when the record is over. Turnstile have their sights set on something bigger without even having to declare it - Glow On is both a natural evolution and a giant step at the same time. I listened to this more than anything else this year, and most days, it's all I want to listen to.
2.  The Hold Steady - Open Door Policy
Open Door Policy is the album The Hold Steady were destined to make. After the reconfiguration of their lineup in 2016, it is no secret how incredible the group is live, but it hasn't really translated to a record until now. The depth and breadth of their talent is on full display here, their most textured work to date.
It's ten songs full of rich storytelling -("I know a perfect place to go/slide your little phone into airplane mode" a saga in a sentence) painting with the deepest hues they've ever used. They're a band who are aging marvelously, creating new and provocative work nearly two decades into a career of a band that against all odds has shown a staggering resiliency that would end a lesser group.
3. The War on Drugs - I Don't Live Here Anymore
There's something mesmerizing about almost every record by The War on Drugs. They're endlessly replay-able, and just ephemeral enough that the memory recall of their hooks are broken into tiny bits, leaving you wondering if you imagined that melody or verse. I Don't Live Here Anymore retains that quality but something here feels more solid. The band congeals all those elements of what made them special and refines them. Passages don't linger as much as they push for emotional resonance. While records like Lost in the Dream and A Deeper Understanding invite you in, this one comes to you, bold and openhearted. How they're able to do that but still feel like a secret is part of their magic.
4. Low - HEY WHAT
Over their past two records, Low have made music that sounds like they've reached the end of music itself. Something is damaged, degrading. It's as if the notes are being vacuumed, all while these human voices cling to whatever hasn't left the surface. Then the crunch returns, and everything starts sounding mechanical. HEY WHAT doesn't necessarily feel crafted as much as captured, a moment in time that's fleeting, sounding just as gorgeous and profound as it does desperate.
5. Little Simz - Sometimes I Might Be Introvert
I'd never heard of Little Simz before this album, but what an astounding introduction. On Sometimes I Might Be Introvert, the UK-based Simz has created a record that does the deep dive about the divide between her private and public lives and how to reconcile the two. It's such an enveloping listen, built on exhilarating orchestral swells and exquisite samples that make it feel purely cinematic.
6. St. Lenox - Ten Songs of Worship and Praise for Our Tumultuous Times
No record this year gripped me nearly as immediately as Ten Songs of Worship and Praise for or Tumultuous Times. St. Lenox, aka Andrew Choi, is a Brooklyn-based attorney who's been releasing albums for years now, cultivating a nervy, breathtaking style where his words don't as much flow as they rush out. However,  Tumultuous Times is a little different - it's a record of songs cultivated over the past decade that loosely have to do with religion. Something here feels so much more openhearted and raw, whether Choi bares his heart over church organ or propulsive synths. It's a one of a kind record by a singular artist who is just beginning to share the breadth of his talents.

7. Lucy Dacus - Home Video
Home Video is Lucy Dacus's best album to date - a vibrant mural mining the songwriter's memories that is staggeringly reflective as it is bracingly honest. The sonic depth here is unlike anything Dacus has attempted to this point, and it pays off wonderfully. Looking back can often be painful, but here Dacus does it with clear eyes and a full heart.

8. Brandi Carlile - In These Silent Days
Brandi Carlile is the standard bearer for all things singer-songwriter these days. While it's showing off her astounding vocal range, doing her best Joni Mitchell impression or ending the argument why she should be the next singer for Soundgarden (that's on Side A alone) In These Silent Days feels part victory lap, part magnum opus. She can do anything, she can sing anything. It's just a damn good record of damn good songs by someone who can sing the hell out of them.

9. Origami Angel - GAMI GANG
A double album of fun, bouncy emo jams by a Washington D.C. based duo. At least a quarter of the song titles are puns. What more could you ask for? One of the songs samples Anakin Skywalker in Attack of the Clones. Ridiculous, Not enough people heard this album. Go look for it. Go! Now!
I mean, finish reading this, then go!

10. Foxing - Draw Down The Moon
After 2018's Nearer My God, Foxing made it abundantly clear that they were going to bend rock music as a form to its limits. It was a staggering achievement, and easily stands as one of the best records of the past ten years. Where do you go from there? Even weirder, it seems. On Draw Down the Moon songs are angular, anxious and paranoid, kind of like fever dreams committed to tape. It's a band continuing to push themselves sonically, even if they don't seem like they're on even footing. What an exhilarating, cool trick.
11. Floating Points + Pharaoh Saunders - Promises
12. Aeon Station - Observatory
13. Hiss Golden Messenger - Quietly Blowing It
14. Telethon - Swim Out Past the Breakers
15. Sincere Engineer - Bless My Psyche